SOLAR WATER HEATING IN THE TOURISM INDUSTRY WITH A FOCUS ON THE CARIBBEAN REGION
recommended read! United Nations environment program have commissioned a report regarding the benefits of solar water heating. they showcase hotels from around the Caribbean and discuss in detail the advantages of such systems. Prepared for UNEP division on technology,industry and economic, Global solar water heating initiative.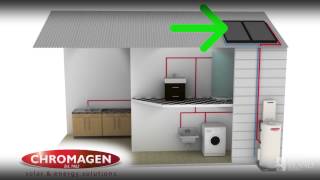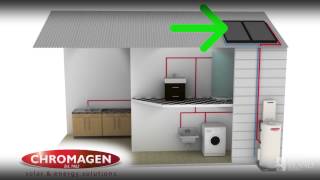 AUSTRALIA! INTERVIEW WITH CHROMAGEN TECHNICIAN
Long Island Homes is a home development company located in Australia. Watch how the system is working and what is the difference between photo voltaic and solar water heating. They chose Chromagen, and you??